Clive Morris
This email address is being protected from spambots. You need JavaScript enabled to view it.
Tel: 01257 452021
Managing Director of Marshall Peters Limited - Heskin Office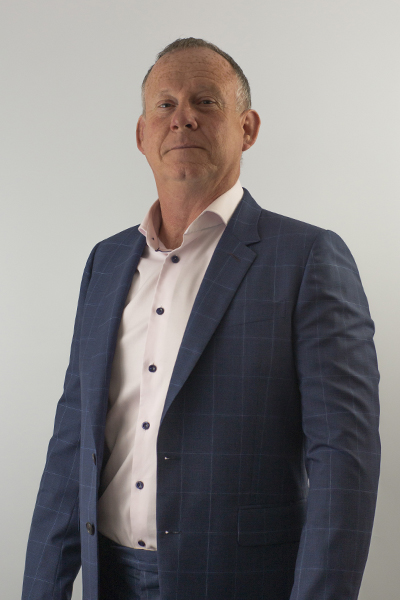 Licensed Insolvency Practitioner
Member of the Insolvency Practitioners Association
Fellow of the Association of Business Recovery Professionals
Member of Non Administrative Receivers Association
Clive first began his insolvency career as an examiner at the Official Receivers thirty years ago.
After five years working at the Insolvency Service based in Blackpool, he left to set up an insolvency practice for a firm of North West solicitors which he successfully managed for a further five years prior to entering into a partnership with one of the North West's leading independent firms of accountants, obtaining his licence as an Insolvency Practitioner.
Clive left the practice in 2001 to set up his own practice; Marshall Peters Limited, which continues to the present day and is now an established firm specialising in corporate recovery and turnaround work for small to medium sized companies together with some personal insolvency work.
He and his team pride themselves on personal intervention with each case and all aspects of problem solving and finding solutions that go with them!
Clive's areas of expertise include:
RestructuringTurnaround
Corporate Finance
Business Strategy
Mergers & Acquisitions
Management Consulting
New Business Development
Risk Management
Due Diligence
In his personal time, Clive is a keen Manchester United and Preston North End supporter and enjoys travel, particularly spending time in Spain.
---
Paul A Palmer
This email address is being protected from spambots. You need JavaScript enabled to view it.
Tel: 0161 914 9256
Director of Marshall Peters Limited - Manchester Office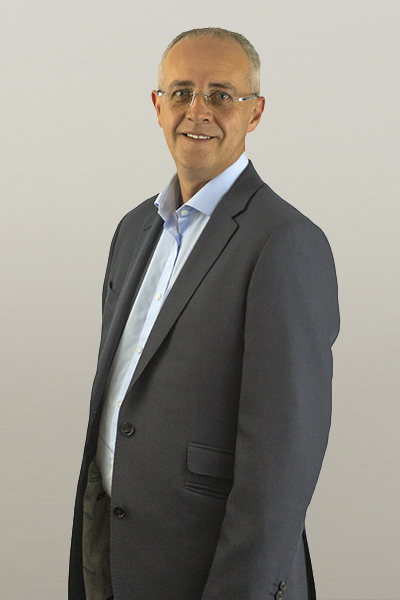 Licensed Insolvency Practitioner
Fellow of the Insolvency Practitioners Association
Fellow of the Association of Business Recovery Professionals
Fellow of the Association of Chartered Certified Accountants
Fellow of the Non Administrative Receivers Association and Registered Property Receiver
Paul began his insolvency career in 1988 as a Technical Assistant with Cork Gully in Manchester.
He progressed his career with positions at Touche Ross (now Deloitte), Baker Tilly (now RSM), RSM Robson Rhodes (now Grant Thornton) and latterly, as an Associate of Mitchell Charlesworth, where he qualified as an Insolvency Practitioner in 2008.
Paul joined Marshall Peters Manchester Limited as a Director in November 2017 bringing over 29 years insolvency experience (and over 15 years experience at a senior level).
He and his team in Manchester pride themselves on personal intervention with each case and all aspects of problem solving and finding solutions that go with them!
Paul's areas of experience and expertise include:
Restructuring & Turnaround
Personal Insolvency
Corporate Insolvency
Business Strategy
New Business Development
Asset Investigations
Independent Business Reviews
In his personal time, Paul enjoys a round of golf (preferably good weather) and is looking to travel more around Europe.
---
John Thompson
This email address is being protected from spambots. You need JavaScript enabled to view it.
Business Development Manager - Heskin Office
Tel: 01257 452021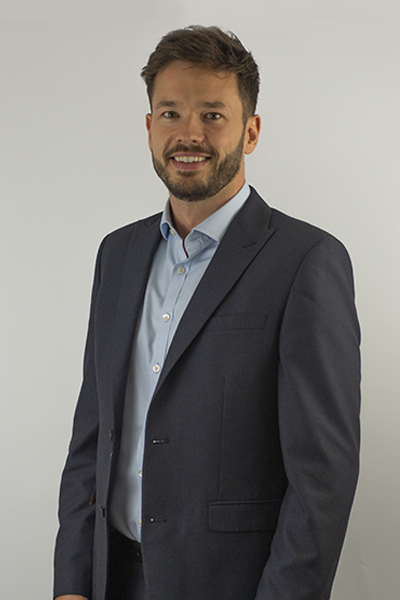 Having worked at Marshall Peters for over 10 years, John is one of the firms most established members. Operating as the firm's Business Development Manager, John is responsible for building and maintaining client relations and developing restructuring strategies for customers.
John started his corporate insolvency career when joined Marshall Peters in 2007, having previously worked at Dawson White; the IVA provider for an OFT approved debt management company.
Having worked on a wide range of insolvency processes and gained the relevant experience over the following three years, John passed the Certificate of Proficiency in Insolvency exam in 2010.
Using the knowledge and expertise that John has amassed over the last decade, he is proficient at dealing with anything from a small 'one-man band' company to a larger £20m turnover company with >100 staff, at a moment's notice.
John's operational knowledge is an important aspect of his business development, because referral partners can be sure that John will deliver on strategy.
John's areas of expertise include:
Turnaround & Restructuring
Creditors Voluntary Liquidation
Members Voluntary Liquidation
Administration
Company Voluntary Arrangement
New Business Development
Personal Interests:
Away from the office, John is a Manchester United fan but has recently started spending more time watching his local team, Chorley FC. John also enjoys pumping iron at the gym, playing golf and socialising with friends.
---
Josh Peacock
This email address is being protected from spambots. You need JavaScript enabled to view it.
Insolvency Technician - Heskin Office
Tel: 01257 452021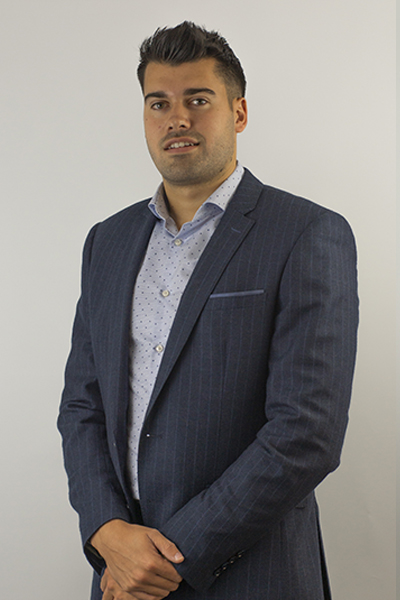 Josh joined Marshall Peters in 2014, having completed his A levels at Kirkham Grammar School.
Whilst gaining experience over the years he now specialises in dealing with Corporate Insolvency including Members Voluntary Liquidations, Creditors Voluntary Liquidations, Compulsory Liquidations and Administrations.
In 2017, in order to gain a high level of expertise of the 2016 Insolvency Rules Change and expand his Personal Insolvency knowledge, Josh obtained his Certificate of Proficiency in Insolvency. Josh is now our resident expert in the New Rules, and is well positioned to deal with a wide range of insolvency queries, offering an array of solutions tailored to your specific needs.
In his spare time, Josh enjoys travelling, supporting Preston North End Football Club and attends a number of business networking events.
---
Natasha Morris
This email address is being protected from spambots. You need JavaScript enabled to view it.
Insolvency Administrator - Heskin Office
Tel: 01257 452021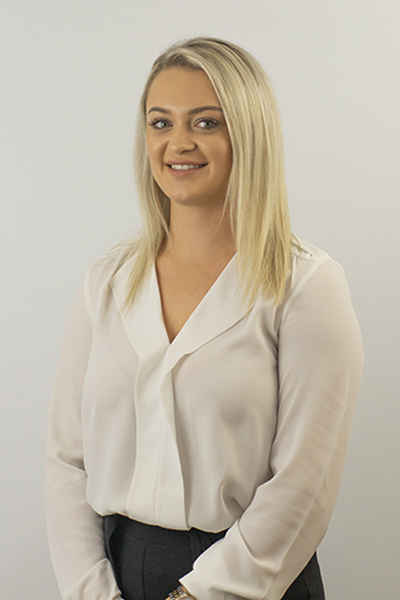 Natasha, daughter of Clive, joined Marshall Peters in January 2016.
Having been responsible for a wide variety of insolvency assignments, Natasha is well placed both technically and practically to deal with all aspects of corporate and personal insolvency cases from commencement to closure.
Natasha's specialism is Administrations and complex Creditors Voluntary Liquidations. Her proactive nature allows her to advise creditors and directors of companies in distress in a timely manner, negotiating reasonable solutions that work for directors and produce a positive outcome for creditors.
Natasha's areas of expertise include:
Administrations;
Creditors Voluntary Liquidations;
Members Voluntary Liquidations;
Company Voluntary Arrangements;
Bankruptcies; and
Individual Voluntary Arrangements.
Natasha is an enthusiastic business networker and enjoys meeting new people.
In Natasha's spare time, she enjoys socialising with friends and family and travelling to anywhere hot and sunny. She has also recently taken up clay pigeon shooting.
---
Lee Morris
This email address is being protected from spambots. You need JavaScript enabled to view it.
Regional Manager - Lancashire - Heskin Office
Tel: 01257 452021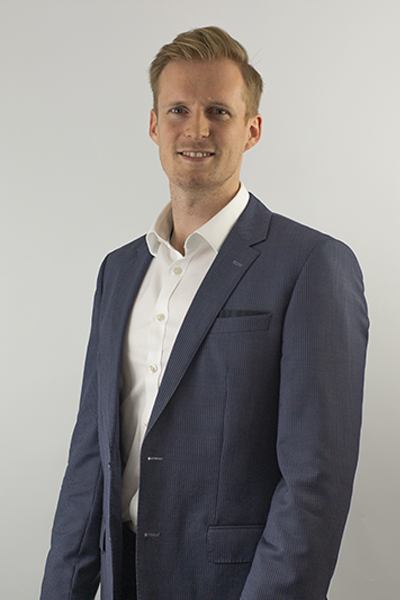 Lee, son of Clive, joined the family-run business in 2009, where he began as an Insolvency Case Administrator before reprising the role of Manager of the Heskin Office in 2017.
Before starting at Marshall Peters, Lee achieved A's in Maths, Physics and Psychology at A Level at Runshaw College, and believes that his aptitude for logical reasoning help him excel in problem solving; finding the best solutions to preserve businesses in often the most stressful of circumstances.
Working for a boutique firm has afforded Lee to work on all types of insolvency cases from start to finish, gaining in-depth knowledge and experience in all aspects of Corporate and Personal insolvency, meaning Directors and individuals can be sure that they receive comprehensive advice and be confident that they are in safe hands.
Lee is particularly well versed in Employment Law in Insolvency, and has recently gained a valuable insight into the Further Education industry, having managed the Liquidation of John Frank Training Ltd.
Lee now focuses on case management and complex case administration, internal compliance, and both staff and business development.
In his personal life, Lee enjoys all manner of sports, and has a love-hate relationship with golf. He is an avid Manchester United fan, and boasts 4 back-to-back office Fantasy Football titles.
---
Sean Griffiths
This email address is being protected from spambots. You need JavaScript enabled to view it.
Assistant Regional Manager - Manchester Office
Tel: 0161 914 9258
Mobile: 07984 294104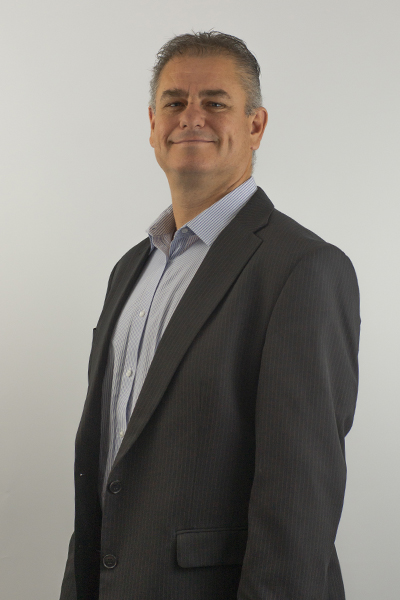 Sean joined Marshall Peters in January 2017 and has 24 years experience covering all aspects of insolvency, having worked in the industry for 6 years in South Africa and 18 years in the UK respectively.
Whilst in South Africa Sean worked for one of the big four accounting firms where he started as an Insolvency Administrator and progressed to Manager after obtaining his Diploma in Insolvency in 1996.
Sean arrived in the UK in 1999 and has previously worked for one of the bigger firms in the UK for nine years where he obtained a lot of experience and technical knowledge working on some of their bigger Administrations and Liquidations.
In 2007, Sean was seconded to Barclays in South Africa, where he worked in the Risk and Recovery department for a year, primarily dealing with farmers across Africa who faced distress. During his secondment, Sean assisted with one of Barclays' biggest clients; a multi million pound sugar manufacturer and distributor.
In 2010, Sean obtained the Certificate of Proficiency in Insolvency and over the last few years has worked for two boutique firms dealing mainly with Creditor Voluntary Liquidations.
Sean continues to build relationships especially with accountants, lawyers and lenders due to his honest approach and commercial awareness.
Sean now operates as Assistant Manager of Marshall Peters' Manchester Office, focusing on case management, internal compliance, and business development.
Sean supports Swansea City Football Club and enjoys watching most sport but in particular football, rugby and cricket.
In his spare time, when he is not enjoying time with his two children, he likes to read or watch documentary programmes and films.
---
Amber Thornton
This email address is being protected from spambots. You need JavaScript enabled to view it.
Case Administrator - Manchester Office
Tel: 0161 914 9260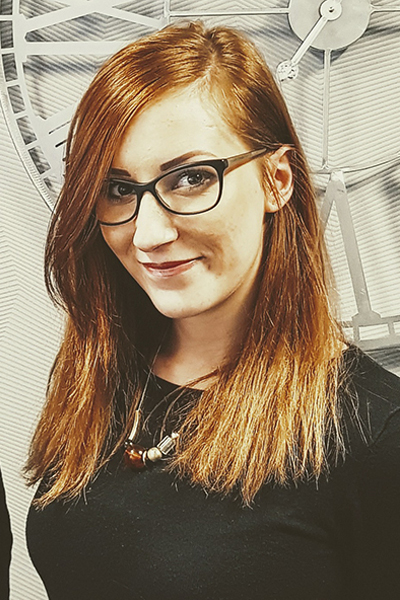 Amber joined Marshall Peters in October 2019.
She began working for her parent's insolvency firm based in Huddersfield in 2015 where she studied for her AAT's prior to joining Kay Johnson Gee in 2018.
Amber is experienced in dealing with both Corporate and Personal Insolvencies and has gained extensive knowledge of the insolvency industry. She has worked on a variety of cases from Administrations of large Companies, Creditors and Members Voluntary Liquidations, Voluntary Arrangements and Bankruptcies.
Amber deals with the administration of the insolvency procedure on any case from start to finish is often the first port of call. She has a very friendly and approachable manner and can easily adapt to any situation. An avid thinker, a solution is always found in any predicament. If she can bring herself to be away from her desk, you can often find Amber working the room at any networking event.
In her spare time, Amber often thinks of herself as the next Nigella and can be found spending her days in the kitchen. She also travels back to Yorkshire to spend time with her family and her German Shepherd puppy, Meg. She enjoys walking, going to the gym, reading James Patterson novels and watching crime related dramas!
---
Elliot Seale
This email address is being protected from spambots. You need JavaScript enabled to view it.
Case Administrator - Heskin Office
Tel: 01257 452021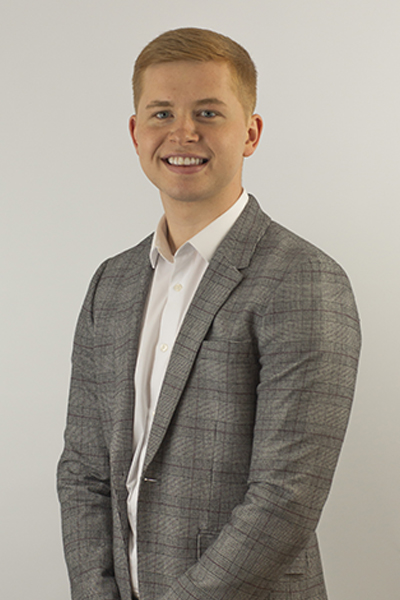 Elliot joined Marshall Peters in May 2019 as a trainee Insolvency Case Administrator, immediately after obtaining an honours degree at the University of Huddersfield.
Elliot has already built sound technical and practical insolvency knowledge, specialising in Members Voluntary Liquidations and Creditors Voluntary Liquidations. Elliot has experience of advising creditors, directors and companies in distress in both a calm and helpful manner and is happy to deal with any insolvency queries that clients may have.
Elliot hopes to begin studying to gain his CPI qualification in the near future.
In Elliot's spare time, he enjoys playing both darts and football as well as going to the gym. Elliot also enjoys socialising with friends and family.
---
Matthew Hamnett
This email address is being protected from spambots. You need JavaScript enabled to view it.
Senior Case Administrator - Heskin Office
Tel: 01257 452021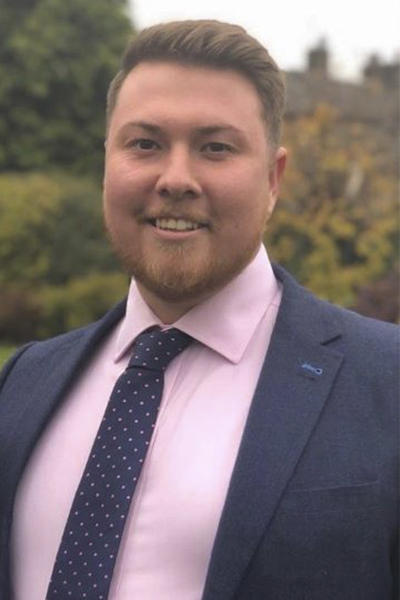 Matthew started his career at Beesley & Company in 2011, dealing specifically with Individual Voluntary Arrangements.
Matthew then began his corporate insolvency career, joining BDO in 2014, predominantly dealing with CVL's and Administrations. Matthew has dealt with a variety of cases spanning across a range of industries, from care homes to education and retail to construction. He has also assisted in Mergers and Acquisitions on a number of high profile cases.
Matthew joined Marshall Peters as a Senior Administrator in 2019 and hopes to undertake his CPI exams in the very near future.
In his spare time, Matthew is an avid all round sports fan, football being number one. If he is not playing it, he will be watching it. Matthew also enjoys travelling, be it within these shores or city breaking around Europe.
Matthew's areas of expertise include:
Creditors Voluntary Liquidation
Administration
Company Voluntary Arrangement
Mergers & Acquisitions
New Business Development
---
Zoe Cunningham
This email address is being protected from spambots. You need JavaScript enabled to view it.
Junior Administrator - Heskin Office
Tel: 01257 452021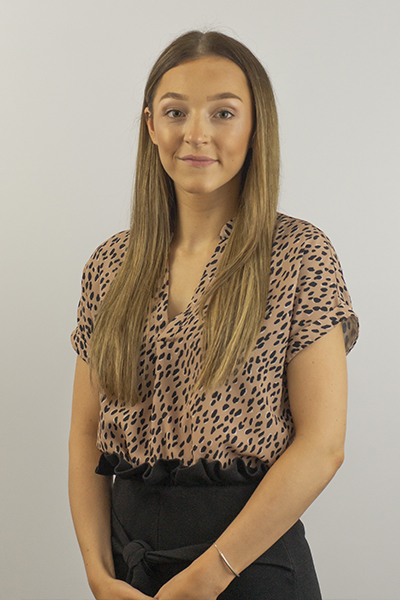 Zoe joined Marshall Peters in July 2018, as an apprentice working towards her NVQ Level 2 in Business Administration.
Over the last year, Zoe has progressed onto level three of her apprenticeship after obtaining her level two qualification, whilst gaining valuable administrative experience within the office. Zoe is a valid member of the team, assisting case administrators on a wide range of Insolvency appointments, whilst playing a key role in the smooth running of the office.
In Zoe's spare time, she enjoys traveling overseas to spend quality time with family and friends.
---
Luke Cunningham
This email address is being protected from spambots. You need JavaScript enabled to view it.
Assistant Manager - Manchester Office
Tel: 0161 914 92--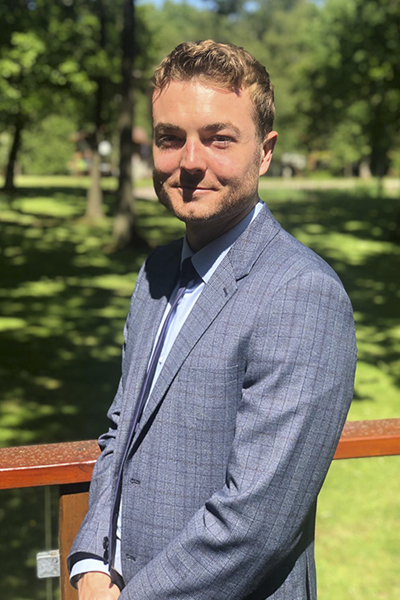 Luke joined Marshall Peters in April 2020 and has 12 years' experience in the Insolvency industry.
During his career, Luke has worked for two large national insolvency firms, working on a wide range of insolvency assignments. Luke has been involved in trading companies, as well as negotiating and completing sales of businesses and assets as going concerns, which has involved reporting to and managing key stakeholders and lenders such as major clearing banks and asset-based lenders.
Luke has worked with companies within a variety of sectors including a number of complex cases which have required liaising with the Financial Conduct Authority and the Solicitors Regulation Authority.
Luke is a part qualified chartered accountant and is looking to complete the qualification in the near future.
In his spare time, Luke enjoys watching and playing football along with keeping fit by going to the gym and running.